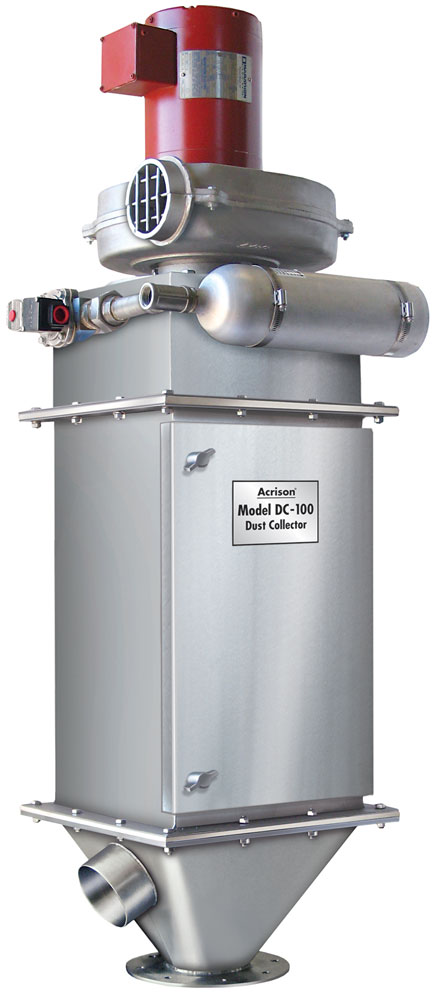 Model DC-100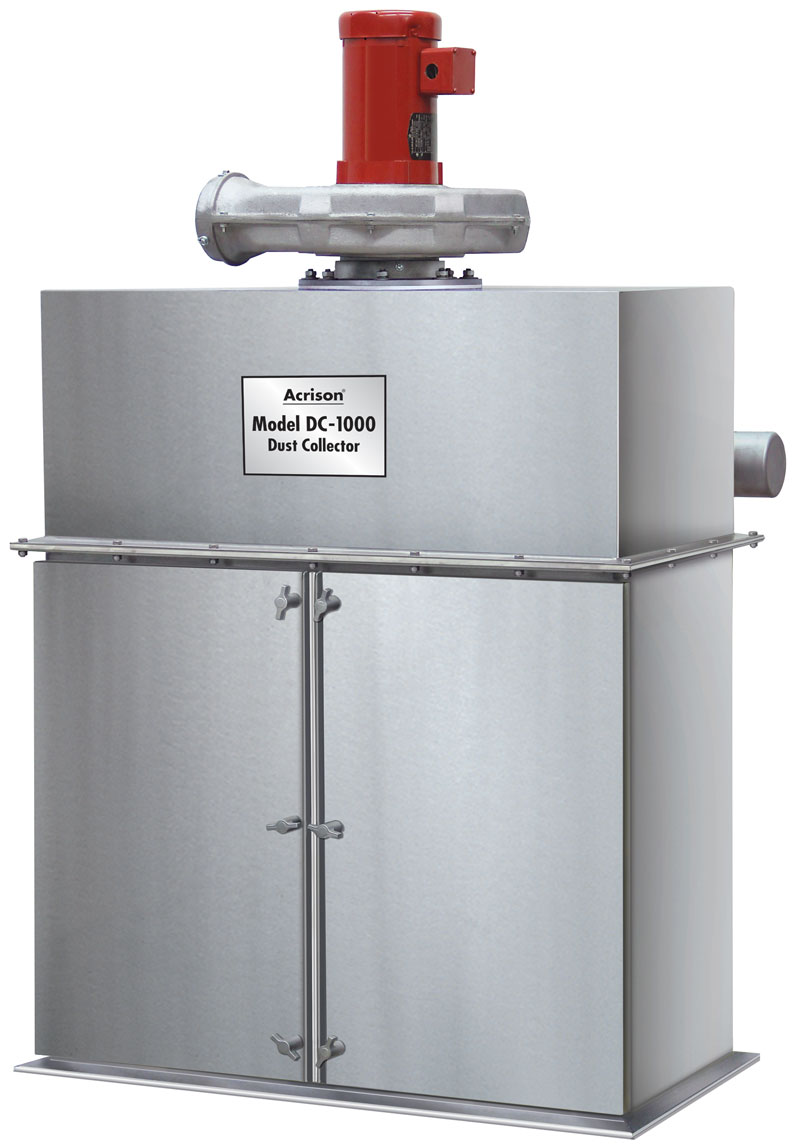 Model DC-1000
Overview
Acrison Pulse-Jet Dust Collectors have been designed primarily for use with Acrison dry solids metering/hoppering equipment as a clean, safe and efficient means of collecting dust typically generated when product is being loaded into Acrison supplied equipment (i.e., storage bins or hoppers), while prohibiting the dust from escaping into the atmosphere. They are not designed or intended for continuous operation.
Typically, the Model DC-100 Dust Collector is used to capture dust that may be generated during the bag untying/removal process associated with Acrison Bulk Bag Unloaders, while the Models DC-500 and DC-1000 are generally used in those applications where a Dust Collector is either specified or preferred to capture dust when an Acrison supplied hopper is being filled.
Acrison Dust Collectors have been designed with simplicity in mind. There is only one moving part, and their heavy-duty construction ensures extremely long life with minimal maintenance requirements.
Features/Benefits
High Dust Collection Efficiency - collects 99.97% + of all dust entering the filtering media and is capable of trapping particles down to a sub-micron size
Self-cleaning Cartridge Filter System – returns trapped dust back into the hopper upon which it is mounted, recirculates filtered air back into the environment and eliminates the need for special venting. The cartridge filters are cleaned by a reverse blast of compressed air (i.e., pulse jet).
All Steel Construction – provides long-term reliability with minimal maintenance requirements
Specifications
Various materials of construction
Blower is powered by a constant speed heavy-duty AC Motor
Fabric filter area is as follows:

DC-100 – 23 square feet
DC-500 - 61 square feet
DC-1000 – 122 square feet

Requires a 115/1/60 power supply and a dry, filtered, non-lubricated air supply (60-70 PSIG)