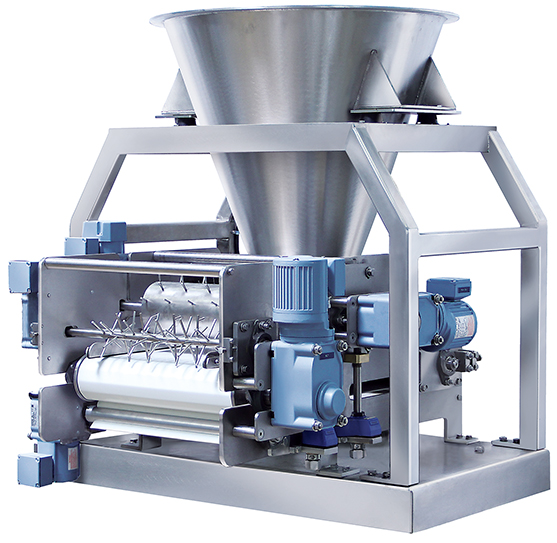 Model 905-18
Overview
Acrison's Model 905-18 has been specifically designed to meter 'strand-type' materials, such as fiberglass, typically with lengths from 0.4 to 0.75 inches, including such products containing a small percentage of moisture.
Features/Benefits
Uniquely Configured Belt Feeder - maintains a specific pile depth and width on the conveyor belt producing a specific volumetric discharge based on the speed of the belt.
Self-Emptying Design – easy to clean, simple to operate, silent when operating and requires very little maintenance
All Steel Construction – provides long-term durability with minimal maintenance requirements
Heavy-Duty Gearmotors – power each of the feeder's functioning rotating mechanisms. All gearmotors are permanently lubricated.
Specifications
Entire structure of the feeder's conveyor belt assembly, rotating components, and supply hopper are constructed in 304 stainless steel.
Multi-ply conveyor belt is constructed of durable white Hycar.
Supplied with a 5 cubic foot supply hopper with cover and inlet.
Controls supplied in a NEMA 12 Enclosure as standard.