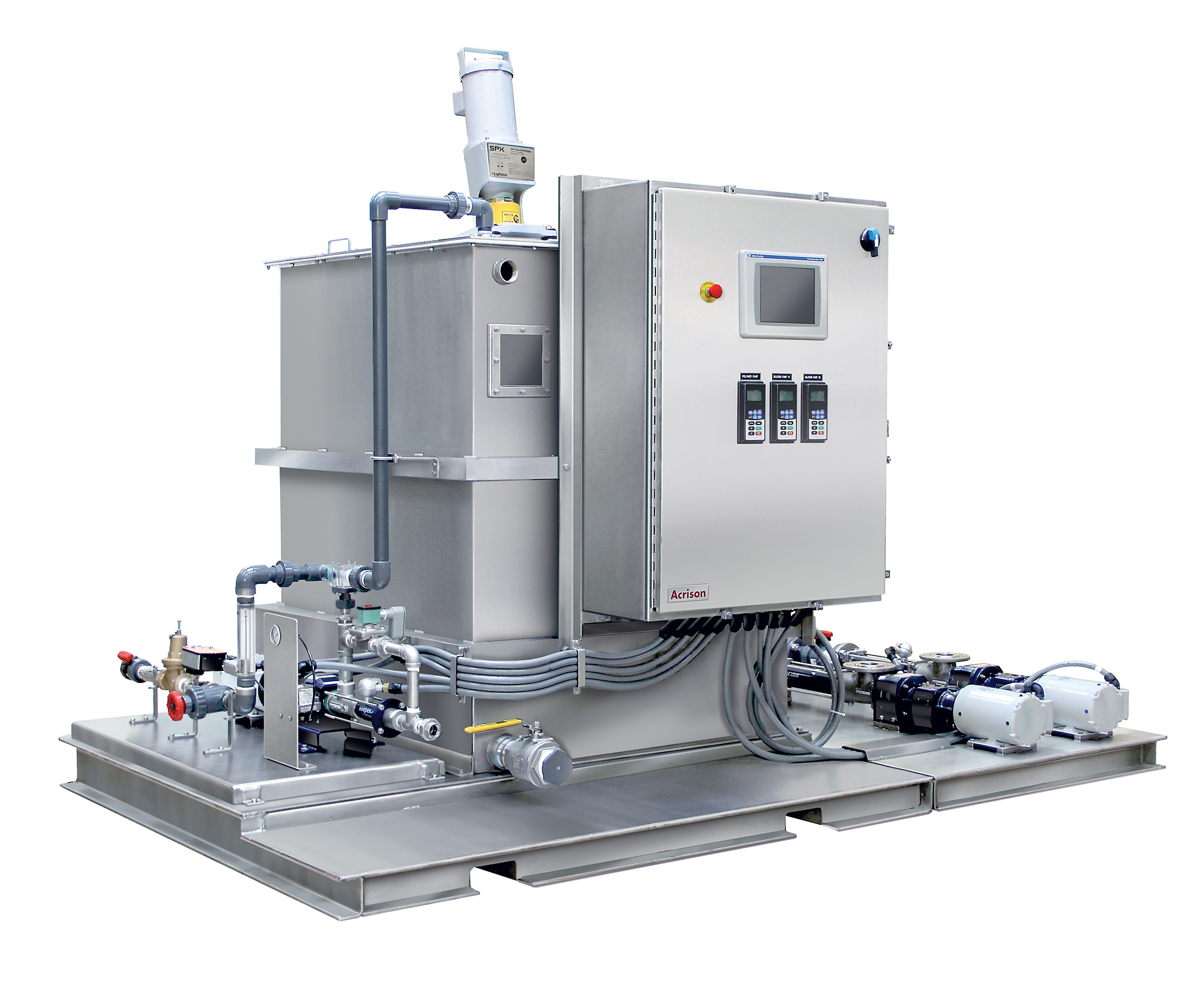 Acrison, Inc. an innovative global leader in dry and liquid polymer feeding and blending technologies for over 50 years, has announced the availability of custom designed liquid polymer blend, batch, and feed systems.
These systems utilize Acrison's patented, high efficient Dispersion-Injector to blend liquid polymer with water, and create batches of fully activated dilute polymer solution in a heavy-duty tank sized specifically for each customer's application. The tank includes an appropriate mixer, a non-contacting level measurement device, and a clear viewport to allow for visual inspection of the batch progress. Metering pumps of the type, size, and quantity required by the application are provided as an integral part of the system and are incorporated into an advanced controls package.
All components of the system are skid mounted, piped and wired prior to shipment, and are easy to install and operate. Each blend, batch, and feed system is fully factory tested by Acrison prior to delivery.
For more information, call 201-440-8300; Fax: 201-440-4939, E-mail: informail@acrison.com.