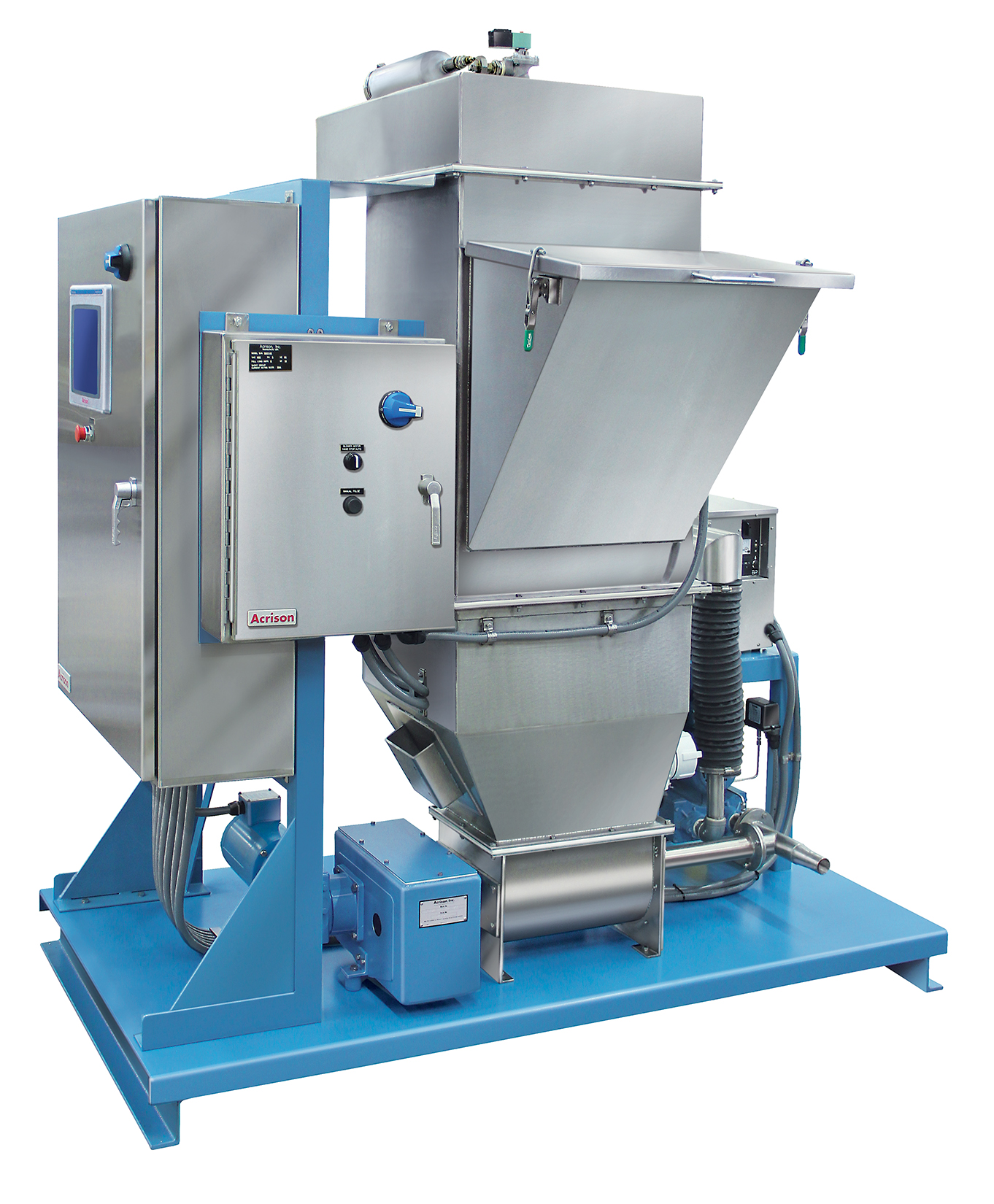 Acrison, Inc., an innovative global leader in dry and liquid polymer feeding and blending technologies for over 50 years, has announced the availability of their upgraded Model 500 Dry Polymer Preparation System.
As part of its most extensive advancement since its introduction to the market in 1974, the Model 500 is now supplied with a state-of-the-art controls package including a color touch screen operator interface with graphic displays, automatic batch calculations, and extensive control and monitoring capabilities. The Model 500 also has a variety of additional sensors throughout the system to more closely monitor its operation in real time, and an upgraded air dryer for conveying polymer into the unit's cyclone wetting chamber. The new system layout improves user accessibility to all components while still maintaining a compact footprint.
An Acrison Model DCBDS-500 Dust Collector with Bag Dump Station can be mounted on the hopper cover to provide operators with a nearly dust-free way to load polymer into the hopper from bags. The dust collector utilizes a pulse jet filter cleaning process, which releases any accumulated dust back into the hopper.
For more information, call 201-440-8300; Fax: 201-440-4939, E-mail: informail@acrison.com.